Guided Deep Breathing Meditation Technique for Relaxation & Anxiety Relief
In the video and article below, you're going to learn a deep breathing meditation technique that focuses on accessing that place of deep inner stillness within. It's a guided meditation in the video.
The breathing exercise will bring a state of deep relaxation as you become more alive at the same time. Breath is life. The more you can breathe deeply without letting thoughts or anything else obstruct the smooth flow of the breath, the more alive you become. Anxiety gradually dissolves.
During this breathing meditation, you want to use every opportunity to let go of tension. If you become more aware of a tension point in the body, just sit with it. If you feel like you can relax that part of the body, do so.
You have some options here.
You can watch and listen to the video. You can also click the play button and then scroll further and read along with my voice. 
How to Do the Deep Breathing Meditation Technique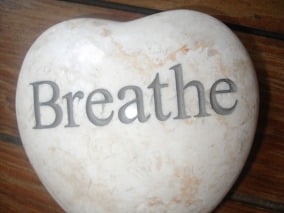 1. Sit comfortably in a chair with feet flat on the floor or use a meditation cushion if you're into that. Place the hands on your lap. The straighter the back the better. Close your eyes.
Optionally, you can place the bottom of the tongue to the roof of the mouth, or at least the part of the tongue near the tip region.
2. Breathe deeply and completely through the nose. Your belly should feel like it's expanding in all directions like a balloon. You should feel it in your lower back and even in your groin. In other words, it's not just your belly pushing forward. It may feel like a gentle massage in these areas. Let the inhale and exhale be of equal length and intensity.
3. Become increasingly absorbed in the feeling and sound of each breath. Each breath is new. Each has its own personality. Relax into the sensations and merge with them on both the inhale and the exhale. You may feel an expansion on the inhale in more areas than just your lower back, ribs, belly and groin. Other parts of the body may start to come alive as well, like the entire spine. This is your reality. It is all that exists.
4. At the end of an inhale, hold your breath for just a couple of seconds. Take note of the feeling of stillness between the inhale and the exhale. After the exhale, hold again for just a couple of seconds. Keep doing that.
This stillness is a clue of what the true inner self feels like. It's a deep and infinitely still place behind all thought and emotion and all the movement, flux and flow. It's where happiness comes from. Here, it is the stillness between the movements of the breath.
5. Any time thoughts or emotions come up, don't try to push them away. Take note that they exist in the present moment. Let them be what they are. You are the sky. They are just clouds passing through. Then, go back to focusing on the breath and the space between breaths. This also holds for any tension you may become aware of while practicing this breathing technique.
There is more than one process in this breathing technique that helps you let go of anxiety. First is the breathing itself. The ego pushes away uncomfortable experience and clings to comfortable experience. It will restrict feeling by restricting the breath. Deep breathing builds equanimity so that you can "hang" with your inner experiences better.
Step number five is the practice of mindfulness or detached awareness. In mindfulness, you learn how to embrace experience on a moment to moment basis. Whether you feel it to be positive or negative, you build equanimity and learn to hang with what's happening as an impartial observer. This is something that also helps you overcome anxiety.
You don't have to be suffering from anxiety in order to practice this. The benefits are too long to list regardless of your situation. If you are dealing with anxiety, you'll likely experience measurable effects within a few weeks. However, keep in mind that the largest benefits of deep breathing meditation techniques are mainly long term. The benefits for anxiety sufferers are cumulative.
Don't expect quick fixes. Just use tried and tested techniques like this one and keep a good momentum going in your practice.
Share your experiences and thoughts about deep breathing techniques in the comments below. Have they helped you with anxiety? How do you discover deep relaxation?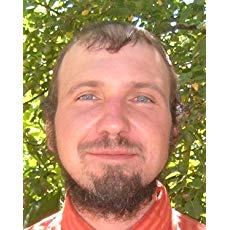 Tom Von Deck is a meditation trainer and speaker. Tom specializes in making meditation much much easier for busy and non-busy people from all backgrounds and paths. He is the Mackdaddy of The Deeper Meditation Video Zone and DeeperMeditation.net.