Introducing the Coolest Meditation Blog in the Known Universe
OK. Maybe that's a slight exaggeration as of this initial post. As more posts come in, it's going to get cooler and cooler and cooler.
Coming soon are guided meditation techniques with videos, tips for easier and deeper meditation and all things meditation related. It is expected to become one of the most comprehensive free meditation resources on the web.
If you don't know me already, my name is Tom Von Deck. I've been practicing meditation and various mind body practices since the late 1980's during my tween years. I specialize in making meditation a much easier and more customized process for people of all spiritual, religious and secular backgrounds and lifestyles. Check the About page for more.
I know you want to keep up with this blog so that you don't miss anything. Here's a great way to do that. Visit the main homepage at DeeperMeditation.net and sign up for the free course.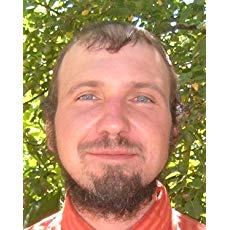 Tom Von Deck is a meditation trainer and speaker. Tom specializes in making meditation much much easier for busy and non-busy people from all backgrounds and paths. He is the Mackdaddy of The Deeper Meditation Video Zone and DeeperMeditation.net.