Meditation Speaker and Author Tom Von Deck
Customized Solutions for Diverse Audiences
"I'm emailing you to recommend Tom as a speaker. I was impressed with his presentation and knowledge." – Bernie Siegel MD, Author of the NYT bestseller, Love, Medicine and Miracles
Tom Von Deck is a meditation speaker and the author of Oceanic Mind – The Deeper Meditation Training Course. Tom possesses an uncanny ability to connect with a variety of audiences and environments, both secular and devotional.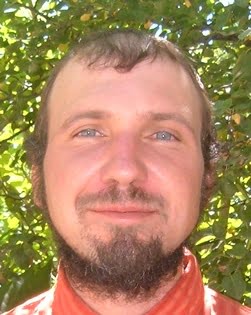 All programs and speaking engagements are customized to suit your needs as an organization.
Workplace Stress Management Programs
Tom provides flexible hands-on meditation training for workplaces worldwide.
In the most basic program, employees will learn the basics of meditation and some techniques to try so that they can discover which types of techniques they are most compatible with.
They will also learn tips for making meditation much much easier. There are a variety of programs available with varying depth. See the Workplace Stress Programs page for more info.
Speaking Engagements at Colleges, Conferences, Schools, Etc.
Speaking topics are as hands-on or as lecture oriented as you wish. Let me think of some right now.
Mindfulness for Outstanding Leadership
Absolutely Foolproof Meditation for Busy People
The Root of All Religious Paths
World Peace: Beyond the Pipe Dream of Miss America
So You Think You Can't Meditate
Meditation: For Your Health and the Bottom Line
Holistic Conflict Resolution: Mindfulness and Human Relationships (also known as Smite Your Enemies with Meditation if preferred)
The list can go on forever. If you're interested in booking Tom Von Deck for a speaking engagement of any kind, use the contact info below. We'll come up with the right program for your needs.
Contact
monkeyjediflame (at) gmail (dotcom) or tom (at) deepermeditation (dotnet)
(928) 273-4365
P.O. Box 2663, Prescott, AZ 86302 USA